Carolyn

-

1-9-2021 at 06:24 PM



Full Board URL: http://www.asjcollection.com/board/
XMB Version: 1.9.11

I've been using XMB on my forum since 2002 and, since 2010, I've been using a version of 1.9.11. It hasn't given me any problems in over a decade, so I haven't updated. My server host has announced that they will be moving to PHP 7.4 in February. Is this going to cause any problems for my XMB forum?

Thanks to those of you who are keeping XMB going!
---
lottos

-

1-15-2021 at 03:17 AM



I honestly can't remember if it will. I think I'm more inclined to say it will as older versions of the xmb scripts make calls to magic quotes which later versions of php no longer support. Plus, the developer has stated that php7 is minimal reuirement for 1.9.12 [see https://forums.xmbforum2.com/viewthread.php?tid=777083]

Why not upgrade to 1.9.12?
---
miqrogroove

-

1-16-2021 at 07:08 PM



1.9.11.15 (released in 2017) and higher are the only versions that work on PHP 7.

If you have an older 1.9.11 then you must get the newer files. This is explained here:

https://docs.xmbforum2.com/index.php?title=Upgrades
---
Carolyn

-

1-16-2021 at 07:42 PM



Thank you for the replies, lottos and microgroove. I will upgrade ASAP. I don't know what version I have. The files say 1.9.11, so it may be the first release.





---
miqrogroove

-

1-16-2021 at 08:50 PM



Good luck. It sounds like you just need to copy the new 1.9.11 files. If you need any more help, please provide your current PHP version.
---
bfgadmin

-

1-17-2021 at 08:55 AM



Nice job on the board, Carolyn!

We have plenty of space over on XMB Host for you to test (or even host) the configuration you described. All of our hosts presently have XMB 1.9.12 installed with the latest version of PHP/MySQL, and it works perfectly from what I can tell.

Our boards also include a layered anti-spam system that has managed to prevent 100% of attempted automatic registrations at XMB Host (and another site: BFG). It is a mixture of ReCAPTCHA V2/V3, the StopForumSpam database, along with a time-limited list of IP's taken from the network security appliance.

If you end up needing a hand, please let me know.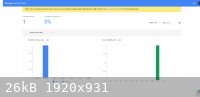 ---
Carolyn

-

2-14-2021 at 06:18 AM



Thank you all for the help and suggestions!

My board, which had been using XMB 1.9.11.09, did go "white" with the upgrade to php 7.4. However, I was able to get it running again by upgrading to XMB 1.9.11.15. Because my board is 19 years old, it has many old XMB add-ons and customizations, including database changes. So, I did not use the upgrade script, but instead manually added in the modified code to the new files as needed using WinMerge. It took a few hours but the board now looks and works exactly like before the php change.
---